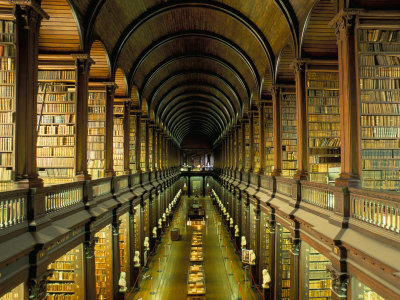 I'd say welcome to 2012, but Persy already took care of that.  We didn't have fireworks.  And I was ill-ish for the first two days.  But I've read some awesome books since then, so everything is juuuust fiiiiine now.
But that's for the end of this month.  
In 2011, my goal was 250, and I read 256 books.  Go me!  Anyway.  Thirty-three of these were manga.  This is all adds up to about 66,223 pages. (I say 'about' because I used Goodreads to see how many pages I read, and some of my books are different editions and therefore have different page numbers.)
The first book I read was
Mere Christianity,
 by the inimitable C.S. Lewis. (It was awesome.) On the complete opposite of the spectrum, the last book I read was Fruits Basket Volume 15, by Natsuki Takaya. (This was also awesome.)  The longest book I read was
Beautiful Creatures
 by Kami Garcia.
Unlike Persy, I managed to narrow down my best books quite easily.  On the other hand, it took ages to narrow down my worst books.  2011 was a rather lousy year.  But the books that
are
 on this list are definitely the kind that make you shout "YOU'VE JUST BEEN AWESOMED!" So take notice of these 11 books.
Ender's Game
by Orson Scott Card.  It's a long book, and sometimes it can feel really. really. slow.  But it's really. really. awesome.  Definitely a thought-wired book.  Ender is one of the best MCs ever.  READ IT.
Flipped
by Wendelin Van Draanen.  Boy meets girl, girl loves boy, boy terrified of girl.  Then chickens.  Lots of chickens.  READ IT.
Mira, Mirror
by Mette Ivie Harrison.  A dark continuation of Snow White, from the Mirror's perspective, with a bit of Beauty and the Beast thrown in.  READ IT.
A Comedy of Errors
 by William Shakespeare.  
Two
 sets of twins who don't know each other exists in the same city - by
Shakespeare.
  The
funniest guy who ever lived.
  READ IT.
Dragon Slippers
by Jessica Day George.  A fantastic story about dragons, embroidery, and shoes.  READ IT.
Thirteenth Night
by Alan Gordon.  Absolutely awesome continuation of
Twelfth Night
 by Shakespeare.  All I have to say is:
jesters
.  READ IT.
The House of the Scorpion
by Nancy Farmer.  A "character-driven dystopian/sci-fi" novel that totally wins at everything (except maybe the ending, but it's not that bad).  Drugs and mind control.  So awesome.  READ IT.
Enchanted Glass
by the amazing, awesome, uber-talented, and sadly late Diana Wynne Jones.  A young orphan escapes to an old house, in hopes of getting help from the old man there, while the new keeper of the said house struggles against the old servants still working there.  And then magic comes in.  Diana Wynne Jones is not an author to miss.  READ IT.
Heroes of the Valley
by the also amazing Jonathan Stroud.  Something like a retelling, something like an expansion, and something like an improvement on old Norse mythology.  Jonathan Stroud is another author not to miss.  READ IT.
The Book Thief
 by Markus Zusak.  Oh my goodness.  It's long, but it's so, so, so worth it.  For once a book has earned the hype it gets - honestly, it doesn't have ENOUGH hype.  I can't sum it up, but there is one thing to mention: it's narrated by Death.   Yes.  It is awesome.  READ IT. 
The End of Time
 by P.W. Catanese.  I'm cheating because this is the third book of the oh-so-awesome Books of Umber trilogy.  But it's - yes - SO AWESOME.  I can't even begin to describe it, because you really need to read the first two books.  But that's okay, because they're all awesome.  As an incentive, you should know that I am not a crier.  I don't cry at
anything.  
But I sobbed thirty minutes straight after finishing this book.  READ. THE. TRILOGY.
And now for the worst-of.  Seriously, stay away from these.
Just Ella
by Margaret Peterson Haddix.  A really boring, really annoying continuation of Cinderella.  Haddix is a good author, but every author has their bad days.
Sons of Thunder
by Susan May Warren.  A romance book that could have been interesting had not the main three characters been such BORING IDIOTS.  
Fallen
 by Lauren Kate.  Yet another YA Paranormal Fauxmance where the bad people are the good guys and the good people are the bad guys.  Not to mention it was boring as heck.
Crescendo
 by Becca Fitzpatrick.  Again, YA Paranormal Fauxmance where NOTHING. HAPPENED. except that the heroine angsted about her twu wuv.  Who, really, is as bad as he admits to being and she should just get rid of him once and for all.
The Princess And The Hound
 by Mette Ivie Harrison.  Interesting how one author can be on both lists, eh?  Anyway, there wasn't really much wrong with this except that... nothing happened.  I really don't remember what it was about.  Except a princess and a hound and a prince.  
My Soul To Take
 by Rachel Vincent.  Just another, yes, Paranormal Fauxmance with the Requisite Bad Boy somehow knowing 'she's the one.'  And a stupid villain.  
Reckless
by Cornelia Funke.  Yes, Cornelia Funke is on the Worst Books list.  I'm sorry, Ms. Funke - maybe the problem was in translation - but this was a really unemotional book.  None of the characters were fleshed out.  So you really didn't care what happened.
I Am Number Four
by Pittacus Lore.  I know Persy said it wasn't bad, but... ugh.  SO BORING.  And insta-romance.  And predictability.  Sigh. 
Twilight
 by Stephenie Meyer.  Same old, same old.  Boring paranormal fauxmance.  To be honest, it's better than most of its descendants, but it's still not worth reading. 
Beautiful Creatures
 by Kami Garcia.  OH MY GOSH WHEN IS THE INSTA-LOVE TREND GOING TO EEEEEEEEEEEEEND.  And over 550 pages for... what?  Ethan girly-angsting about Lena?  Good GRIEF.
Wings
 by Aprilynne Pike.  I don't have enough negative things to say about this.  Not enough.  Horrible heroine, horrible love interests, horrible plot, horrible messages, horrible villains.  Just... STAAAAY AWAAAAAY.
I'm going to cheat again.  Here are my top five series to read:
- Fruits Basket manga by Natsuki Takaya.  A family cursed by the twelve animals of the Chinese zodiac, who turn into their respective animals whenever they're hugged by a member of the opposite sex.  So funny and so awesome.
- The Gideon Trilogy by Linda Buckley-Archer.  Great little time-travel series with
awesome
 characters.
- Fullmetal Alchemist manga by Hiromu Arakawa.  Sort of an alternate-reality, sci-fi/fantasy, almost dystopian kind of manga with, yes, AMAZING CHARACTERS.  So awesome.
- How To Train Your Dragon series by Cressida Cowell.  First two or three books are good, nothing special.  Then you get into it.  It's so good.  There are nine books now, though only eight are released in the US (Cowell is British).  Read all of them.
- The Westmark Trilogy by Lloyd Alexander.  Alexander is more well-known for the Chronicles of Prydain, but I prefer this trilogy head and shoulders over Prydain.  Even with his signature quirky characters, it's much more mature than the rest of his books, and he's very good at mature.  Read them all.
So that was my 2011 in books.  Love any of the nominees?  Hate them?  (Not that I care if you hate them - you just have bad taste, then - but anyway...)