Happy New Year! A brand new year full of brand new excursions into the marvelous world of literature. Plus, y'know, whatever else you want to do.
My goal for the year of 2010 was to read more books than I did in 2009, which made my goal 178 books. I read 179. 12 of these were comics, but those count too. I started to add up the number of pages I read, but then I made a mistake halfway through and did
not
want to go back and start over.
The following are some highlights from my year. It was actually very good, with lots of gems and not too many disappointments. Four books to avoid, and ten to embrace. Plus a whole bunch of honorable mentions...
Books To Avoid
Touch The Dark
by Karen Chance.
It's just not worth it. Adult urban fantasy about a clairvoyant trying to run from her past, blah blah blah. It has a few redeeming points (ghost cavalry), but the key to good urban fantasy is the main character. If you have a good MC, the book's worth reading. if you have a lame, uninteresting one, like in this book, it's just not good.
The Magicians
by Lev Grossman.
Supposedly
Harry Potter
for adults; I was quite excited about reading this book. What. a. letdown. Basically, it was just about miserable wizards in a miserable magic college getting drunk all the time and sleeping with each other and pissing each other off (all the while being very, very miserable). Towards the end it gets interesting, but by then I just could. not. stand. another minute of the stupid book. One day I may go back and read the ending, but definitely,
definitely
stay away from this one.
Mansfield Park
by Jane Austen.
I'd heard this was a bad book, but I read it anyway because, hey, Jane Austen. She's always good, right? Wrong. This book is just terrible. Do not come near this thing unless you absolutely have to (or just want the prestige of being able to truthfully say you've read all of Jane Austen's novels). I say someone should've just nuked Mansfield Park and put everyone out of their misery.
The Princess and the Hound
by Mette Ivie Harrison.
You might remember my review of it back in August, so I'll just summarize it here. Main characters aren't interesting enough, nothing unexpected ever happens, and 'love saves them all' (pet peeve of mine).
Books to Shower Praise Upon and Read Over and Over Again (sorry, I couldn't resist the picture)
Dealing With Dragons by Patricia C. Wrede.
First of four in her Enchanted Forest Chronicles, this is fantasy at its best. Cimorene, a princess who does not want to be a proper princess, marches into the Enchanted Forest and asks for a job as a Dragon's Princess. She becomes Kazul's Princess, and hijinks ensue. it's funny, well written, and has lots of great characters.
The Awakening by Michael Carroll.
This series is either called New Heroes or Quantum Prophecy, depending on what country you're in (Quantum Prophecy in the USA). It's been ten years since all the superheroes retired, ten years since that fateful day when they all disappeared. But now they're needed again, or rather, their children are. And there are strange prophecies in the works, foretelling a terrible war... What I absolutely love about this book is that you don't know who's good and who's bad. It keeps you guessing and glued to the pages.
Into the Looking Glass by John Ringo.
Did a review of this one too, also in August. Hard military scifi with Alice In Wonderland elements. A treasure trove. I must've declared my love for Dr. William Weaver several times already, and I'm sure I'll do it again.
The Seal of Solomon by Rick Yancey.
Surprisingly, this is the second book in the Alfred Kropp series. Following the laws of literature, this book should not be better than the first, but it is. Oh boy it is. I literally could not put it down. That does not happen often with me. It gets a bit gruesome at times, but that's just to get the point across that the world is freakin' ending.
Eyes Like Stars by Lisa Mantchev.
Brilliance. And a beautiful cover. I love it when the two coincide. Bertie lives in the Theatre and goes through many escapades to protect the Book (which contains all the scripts) and find out more about her past, all with the help of a few fairies from A Midsummer Night's Dream. The fairies are hilarious and Bertie really is likeable. I will just say this may not be public opinion, since Arty didn't like it as much. She reviewed it in October.
Brightly Woven by Alexandra Bracken.
Okay, okay, so you know how this book is going to end almost as soon as you start it, but that doesn't mean this book is not wonderful. Because it's very wonderful. Sydelle is virtually kidnapped by a wizard named Wayland North, and she ends up getting into a lot of trouble. Now go read this book.
A Company of Swans by Eva Ibbotson.
Again, another that has a full review in November. It's 1912 and Harriet Morton runs away from home to join a ballet company on tour in Manaus where they perform various ballets, Swan Lake included. Now how can ballerinas in the Amazon in 1912 not be awesome? Hmm?
The League series by Sherrilyn Kenyon.
Assassins in the future! Cue awesome music! Okay, so these book stroll the line between romance and science fiction, but they rock. I reviewed Born of Night last July.
Mimus by Lilli Thal and John Brownjohn (translator).
Jesters. Anyone can tell you they're incredibly cool. And these are the best jesters you'll ever find. I also find it interesting how John Brownjohn, who translated Mimus from German to English, is also the translator for the Golden Hamster books by Dietlof Reiche.
My Soul To Take by Rachel Vincent.
Banshees. Oh yes, that's a new one for teenage urban fantasy. And along with the bean sidhes is the awesome grim reaper who likes to interfere and banter wittily. This is yet another must-read.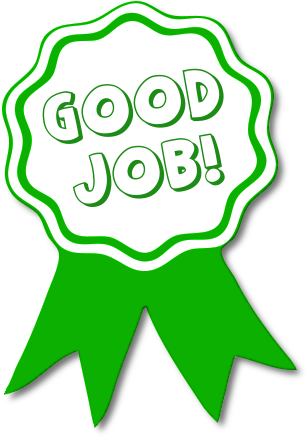 Honorable Mentions
I could give notes and thoughts on each of the following books, but for the sake of space I'll just mention them. Feel free to ask about them anyway!
The God Engines by John Scalzi; Last Stop by Peter Lerangis (review in December); Moon Called by Patricia Briggs; The Merchant of Death by D.J. MacHale (review in May); various William Shakespeare plays; Rosencrantz and Guildenstern Are Dead by Tom Stoppard; Werewolf Versus Dragon by the Beastly Boys (review in July); Lord of the Flies by William Golding; The Black Arrow by Robert Louis Stevenson; Dairy Queen and Princess Ben by Catherine Gilbert Murdock; Mara, Daughter of the Nile by Eloise Jarvis McGraw; There And Back Again by Pat Murphy; Mortal Engines by Philip Reeve; Audrey, Wait! by Robin Benway; Fairest by Gail Carson Levine; Unwind by Neal Shusterman (review in September); Happenstance Found by P.W. Catanese; Hôtel Transylvania by Chelsea Quinn Yarbro; Mister Monday by Garth Nix; Looking Glass Wars by Frank Beddor (Arty's reviewed it in May); The Prophecy of the Stones by Flavia Bujor and Linda Coverdale (translator); Forest Born by Shannon Hale; Rampant by Diana Peterfeund (review in May); Oliver Twist by Charles Dickens; The True Meaning of Smekday by Adam Rex; Jane Eyre by Charlotte Bronte; The Host by Stephenie Meyer; The Tick: The Naked City by Ben Edlund.
And that's a (short) review of my book year! Can't wait to discover more in 2011. Happy New Year!
--Persy